Leigh-Sara Timberlake
Group CEO
Joined Business South in 2008
Best bit about my job: Very excited about the Central South UK Global Gateway agenda, after many years we have a chance to push aside personal agendas and really promote all that is great about the Central South collaboratively.
read more
Everyone stands to benefit from us having a joined up message for central gov, the rest of the UK and indeed the world.
What you don't know: I have twin daughters and we are a horse mad family competing most weekends all over the South of England.
Chair of Business South since 2023
Tim is a chartered town planner and Chairman of leading planning and design practice tor&co since April 2020 before which he was the practice's Managing Director since 2003. Tim provides advice to major clients on planning and political strategies to secure success for high profile projects.
read more
Tim has nearly 40 years of experience securing planning permissions for a diverse range of projects. These include the award-winning McLaren Campus in Woking, Warner Bros. Leavesden Studios and Harry Potter Studio Tour, new campuses for the Universities of Surrey, Exeter and York, new energy recovery facilities, a geothermal power station for the Eden Project and several solar farms around the UK. He has also played a central role in the planning for new communities in Cambridgeshire, Essex, Hampshire and Kent.
Kevin Muldoon
Enterprise Manager
Joined Business South in 2021.
Best bit about my job: When looking after the Solent Business Centre and Fareham Enterprise Centre I get to work with such a variety of different businesses and people.
read more
What you don't know: I am an avid vinyl collector and part time DJ.
Natalie Hunt
Business Support Executive
Joined Business South in June 2015.
Best bit about my job: My favourite agenda is Workforce South, as within the HR header we are able to tackle so many different topics that can resonate to all levels of employees in the workplace.
read more
What you don't know: I have an A-Level in Photography and before Business South I spent 10 years in the hospitality industry, and within that time, 8 years as a Deputy Manager of a Hotel.
Shirley Wynne Jones
Event Director
Joined Business South in 2010.
Best bit about my job: Delivering such brilliant events with great speakers, sponsors and brilliant delegate engagement. Each and every event is delivered with team work. Every team member at Business South has a role to play and working together to make events a success is very rewarding.
read more
What you don't know: I grew up overseas in Germany with my family and moved to the UK in 1989. I am a Southampton Football Club supporter and enjoy getting to the matches at St Marys.  My favourite music is R&B.
Nathan Bailey
Marketing Manager
Joined Business South in 2021.
Best bit about my job: Promoting all of the exciting projects and events that Business South is leading on – as well as getting to work with so many amazing businesses across the Central South.
read more
What you don't know: Enjoy running, especially along the fantastic coastline we're lucky to have on our doorstep in this region. I am also a huge football fan – Southampton Football Club season ticket holder.
Kate Pearce
Community Manager
Joined Business South in 2021.
Best bit about my job: There truly is never a dull moment at Business South. Coming from a journalism background, I'm used to the cut and thrust of daily news and deadlines so my role at Business South – looking after the Action Groups, creating content and managing media activity – is all grist to the mill.
In any given week we can be presenting to MPs at Westminster, drawing together the best business brains in the region to develop a Housing Manifesto or hosting the Directors of Tomorrow at a hugely enjoyable dinner in partnership with the Business School at the University of Southampton.
read more
What you don't know about me: As a reporter I got to interview Prime Ministers of every hue and loved covering the annual political conferences for the Daily Echo. During the People Mover debate back in 1991, when Southampton was looking at having a rapid transit system in the city centre, I even managed to get named in the Hansard Report – what a claim to fame …
Susan George
Business Advisor
Joined Business South in 2022.
Best bit about my job: I enjoy meeting the wide range of people who are starting their dream business. I love their enthusiasm and diverse ideas and helping them to move forward.
read more
What you don't know about me: My claim to fame was a short TV interview for a project I was working on in the Czech Republic.  I was on their equivalent to South Today, which was fun!
Alex Gravestock
Relationship Manager
Joined Business South in July 2023
Best bit about my job: Networking and connecting with so many incredible people and business from all around the region. Every day is a learning curve and through collaboration and hard work the Central South will be able to achieve great things.
read more
What you don't know about me: I am 6 foot 3 and have 4 younger sisters!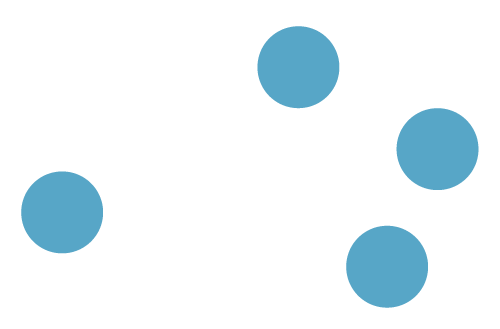 Business South
Solent Business Centre
343 Millbrook Road West
Southampton
SO15 0HW