Willmott Dixon was the UK's highest placed company to appear in the FT's inaugural list of European leaders for workplace diversity and inclusion, coming 3rd out of 700 organisations ranked for their approach to inclusivity.
he Letchworth Garden City headquartered construction firm came above a host of household names like Ikea, Google, Tesla and Rolls Royce to feature prominently in the FT's Diversity Leaders supplement which explores the growing importance placed by companies on ensure they provide a diverse and inclusive workplace, where individuals feel valued and able to contribute.
The FT's Diversity Leaders 2020 were identified in an independent survey of more than 80,000 employees across the countries and sectors covered, which included surveying the performance of 10,000 privately held and publicly listed companies employing at least 250 people. This was backed by FT readers sharing their views and evaluating prominent employers, with Willmott Dixon scoring particularly high on ethnicity, gender and age.
With the spotlight increasingly on companies to demonstrate how their activities affect society and communities, an important benchmark for this is how they treat their own people. That is why the FT list matters as a benchmark on business performance.
It's the third major national accolade this year for Willmott Dixon, which was ranked 4th in the Sunday Times Top 100 Best Companies to Work for list and won a Queen's Award for Enterprise in the category of Sustainable Development, its second in this category.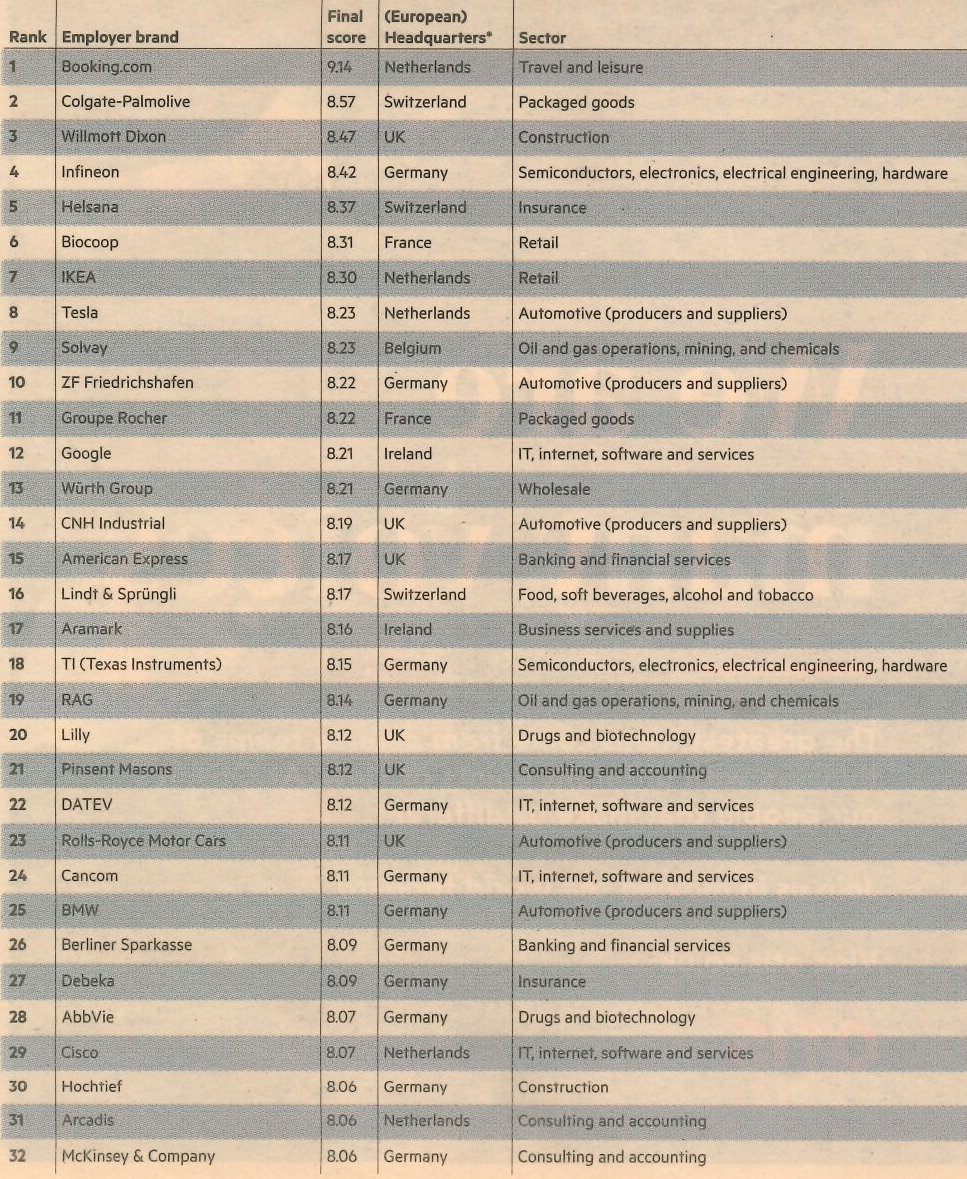 Rick Willmott, group chief executive said: "I was very proud to see Willmott Dixon representing both the construction industry and the UK in being a top five company in this pan-European list of diversity leaders. I strongly believe that successful companies are those that provide a diverse and inclusive environment where people feel challenged, contented and included within complementary teams. It is something embedded in our values.
"The FT's survey shines a welcome spotlight on the business imperative of workplace diversity which will serve as an inspiration to us in how we continue to be a company where our people feel valued and a key part of our growth."
The company has already made tacking the balance of gender in its workforce a huge priority, with a commitment to achieve gender parity by 2030. This is important as the industry is facing a skills shortage so broadening the talent pool available is fundamental to ensure a sustainable flow of future skills.
Willmott Dixon was founded in 1852 and is behind major national projects such as the recent renovation of Alexandra Palace, the refurbishment of Twickenham's East Stand and is currently building the new players and members facilities at Wimbledon for the All England Lawn and Tennis Club. The company believes it has a purpose beyond profit and aims to leave a lasting positive legacy in the communities that it works.